Zero-Height Scissor Lift for Truck Loading applications
Nandan GSE was approached by a Raigad (Maharashtra) based Paint Manufacturer company for loading of heavy boxes & cartons into trucks. They were concerned about the health effects on the loaders & wanted to make it user-friendly in terms of loading & unloading solutions.
Client: AkzoNobel India
Location: Raigad, Maharashtra
Product Class: Zero Height Scissor Lift
Type: Highly Customized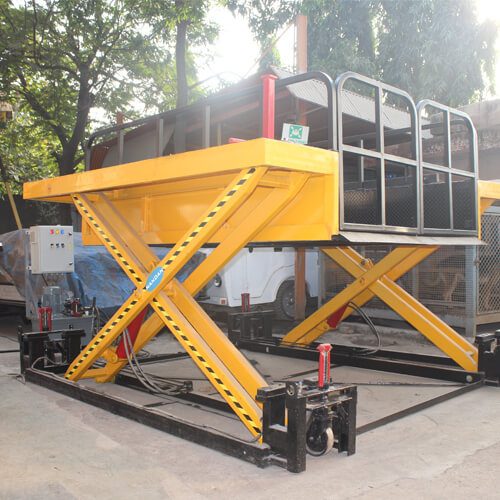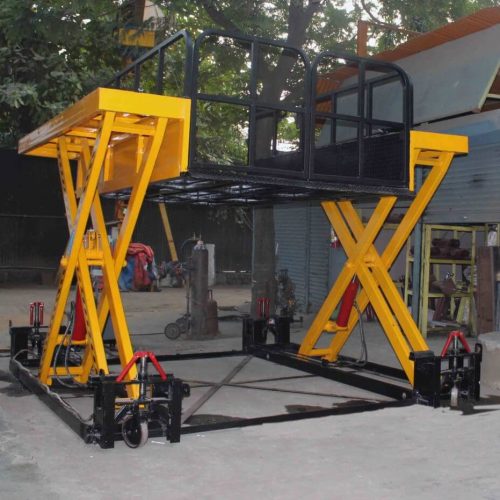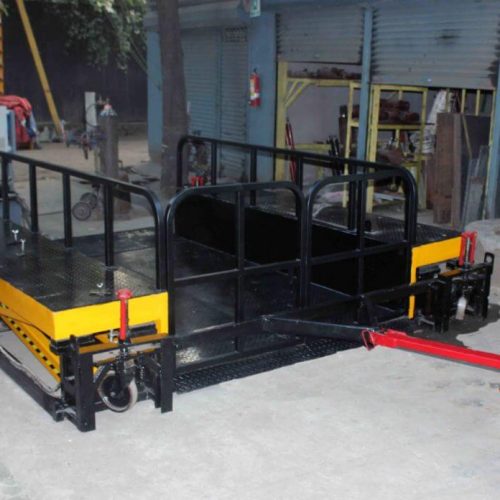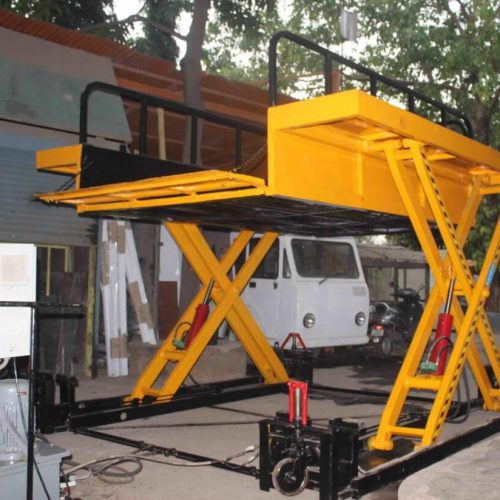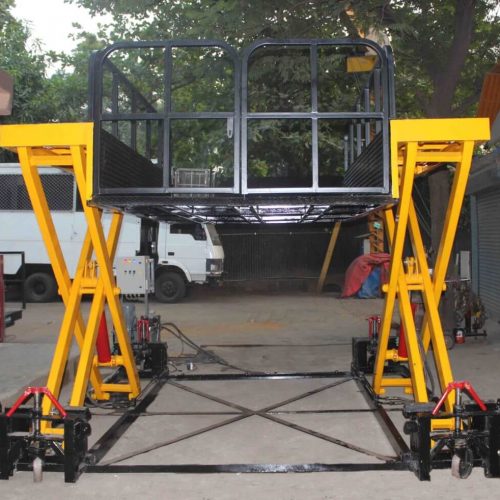 Solutions:
NGSE understood the exact need of the customer and gave them a perfectly suitable solution of Wheel Mounted Zero Height Scissor Lift which is used for loading the trucks in the premises. The minimum height of just about 50mm ensures ease of loading. It can be also designed to be robust enough for carrying a forklift onto the container.
Nandan's Zero Height Lift is designed to lift products to an ergonomic working position, reducing operator bending.
Products may be loaded and unloaded with the use of a wide range of available material handling equipment including standard hand pallet truck & forklift.
The whole system was designed and manufactured in a safe and ergonomic way. And this equipment had all the safety parameter to meet customer compliance (Environment & Health ).
Specification:
Capacity :2000kg
Maximum height: 1800mm
Platform dimension :3000/1950mm
Power source: Hydraulic operated
Ground level, roll-on & roll-off loading & unloading. The first scissor lift table to lower to ground level for easy loading of a wheeled cart or pallet truck.
No required lifting decreases the possibility of worker injuries. The Zero-Height Scissor Lift eliminates the need to lift loads the 8 to 10 inches required to load a conventional lift table.
Worker strain and the potential for lost time due to injuries are minimized.
The wheel-mounted option makes it easily relocatable anywhere