Vehicle Mounted Scissor Lift (VMSL)
Defense sector needed to get Vehicle Mounted Scissor Lift (VMSL) for loading containerized loads upto 5 tons on wheels into an aircraft.
Client: DRDO
Location: All over India
Product Class: Vehicle Mounted Scissor Lift
Type: Highly Customized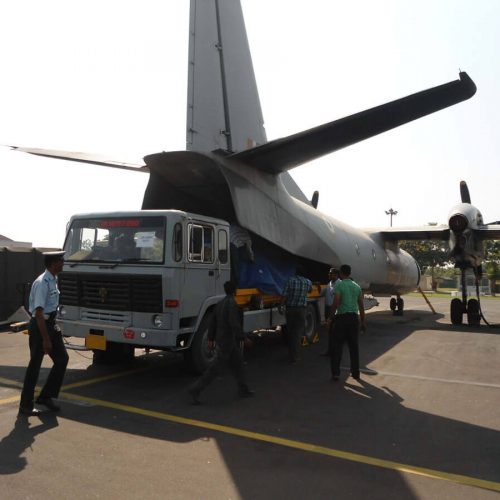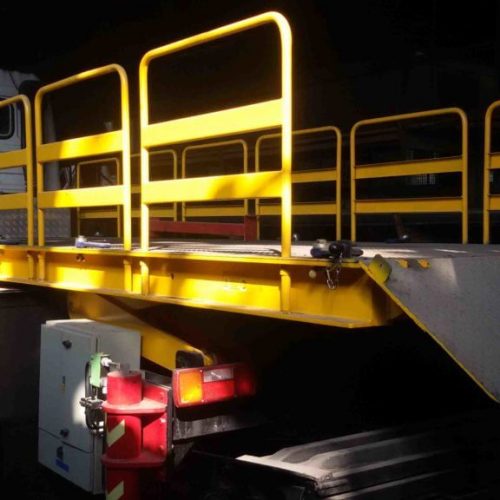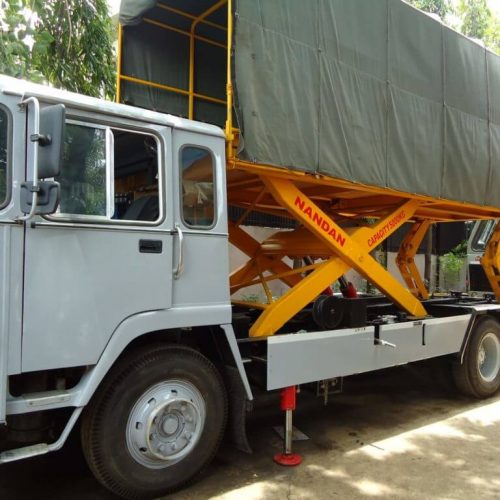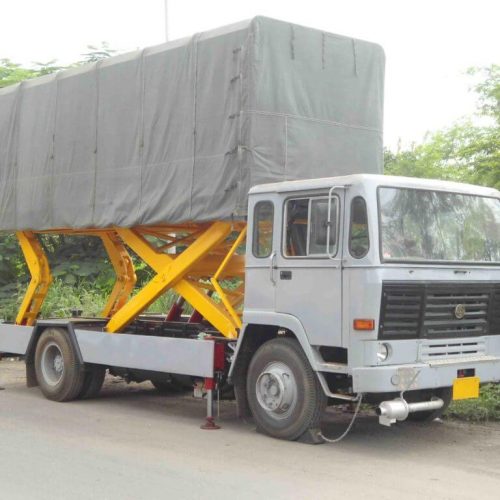 Solution: Nandan GSE specially designed Vehicle Mounted Scissor Lift (VMSL) keeping in mind the usage, the application are and the sensitive nature of its operation. And all components were designed rugged and tested successfully. VMSL was made compact maneuverable and versatile; it was constructed of the highest grade materials and built to last for many years. All hydraulic actuating components were arranged for quick, easy access.Finally NANDAN GSE achieved all above mentioned tasks completely with customer full satisfactions.
Nandan has now made many trucks for the client and it is considered a de-facto standard!