Traction Scissor Lift for Fruit Processing company
Nandan GSE was approached by a Mumbai based fruit processing company to provide a suitable equipment to carry periodic maintenance, breakdown maintenance of the overhead lifting/fixtures (10-12m) at their Nanded based plant .Thus reduce manpower ,improve productivity and work under the laid down health safety parameter .Then the equipment had to be simple and should have all the safety features.
Client: Citrus Processing India Pvt Ltd
Location: H.O.Andheri,Mumbai .Plant: Nanded
Product Class: Traction scissor lift
Type: Customized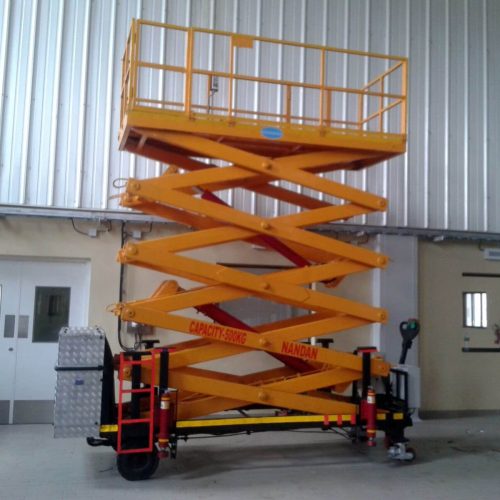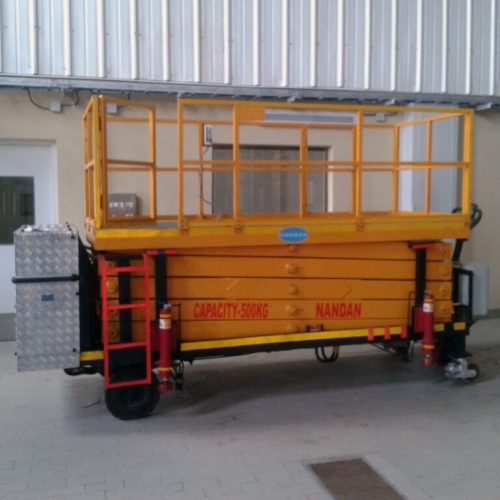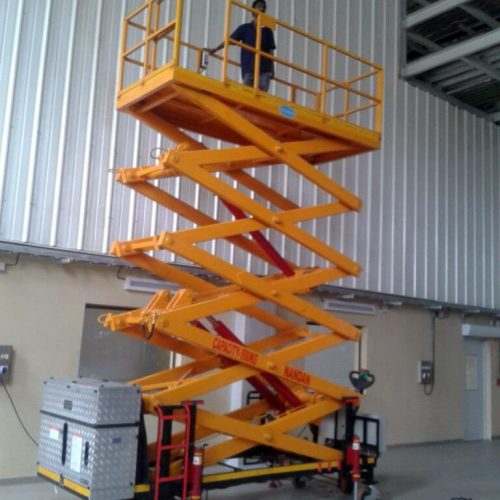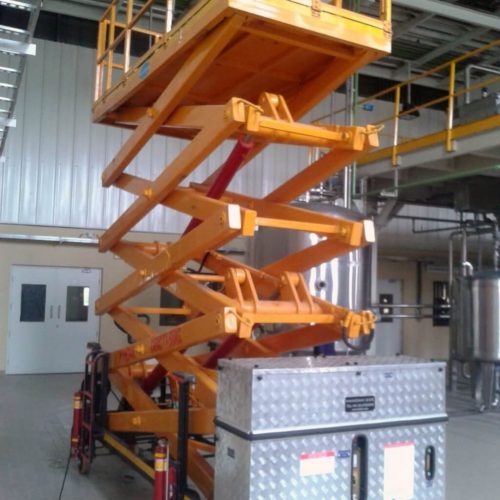 Solutions:
NGSE discussed with the client and came up with suitable solution . An scissor platform with an battery operated walkie kit was offered with working platform at 12m height to safely carry out the maintenance activities and provision was also made to operate simple electric tools and tackles at the working height.This walkie kit enable the movement of the heavy equipment fast inside with one person there by saving precious man power .The equipment had all the safety parameter to meet the customer compliance (Environment & Health).
Specification:
Capacity  :500kg
Maximum/Working height :10000/12000mm
Platform dimension :3000/1200mm
Power source for Hydraulic &Drive motor :415V AC/24V DC
Safety Features:
Collapsible railings with lockable gates.
All hydraulic proceeded by Pilot Check Valve.
All pins hard chromed.
MCB in electric circuit.
Sensor to cutoff at the minimum and maximum height.
Sensor to ensure the platform was not raised without deploying the stabilizers.
Safe working condition at Heights.
Equipment used with less manpower effort thus accruing manpower saving.