NANDAN's 'Catering Champ High-Loader' for revolutionize airline catering deliveries
Nandan GSE was approached by an airline company located in Mumbai International Airport to provide an equipment to carry out all maintenance activities on the aircraft and the equipment must be pollution free with ease movement.
Client: Jet Airways
Location: Mumbai International Airport
Product Class: Self Propelled Scissor Lift
Type: Highly Customized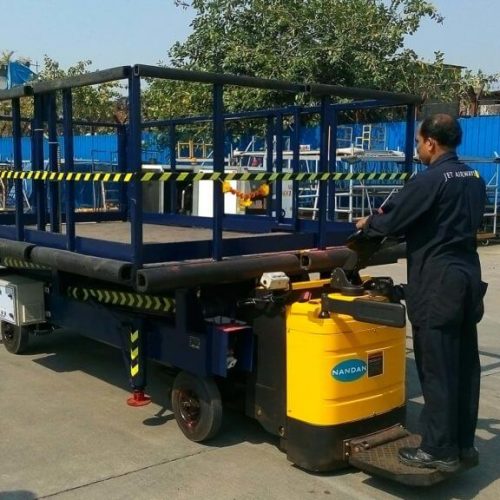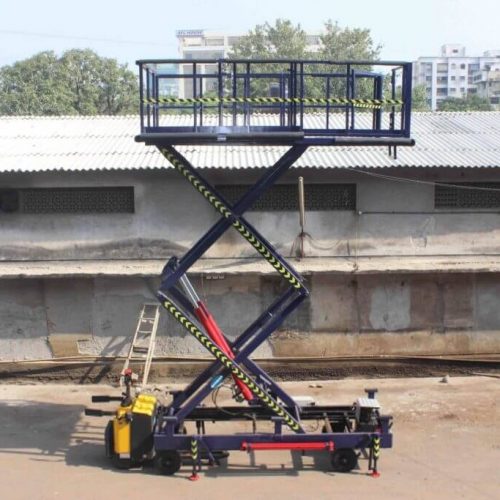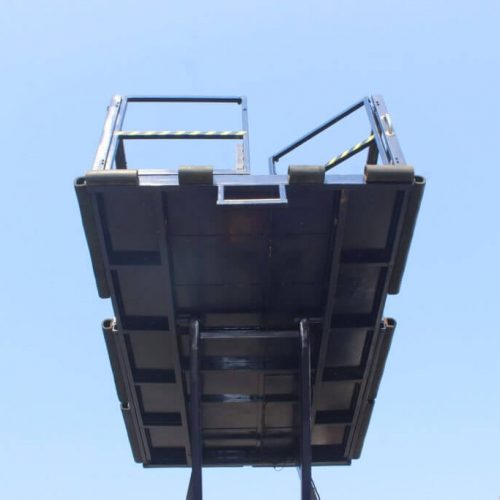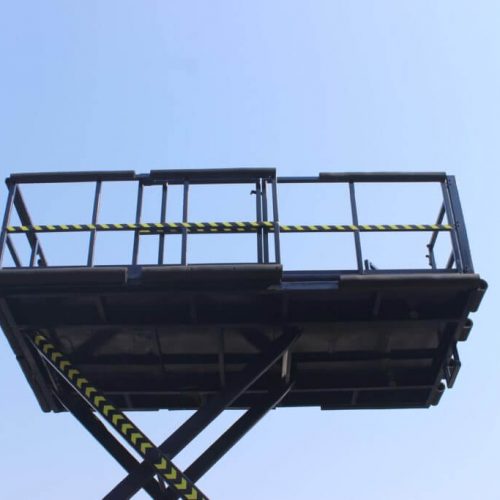 Solutions:
NGSE understood the customer exact need and gave them a perfect suitable solution. A Double Stage Scissor Lift with a height reaching of 5m was suggested to the customer which can be easily driven using on-board walky kit at a speed of 3km/hr. The whole system was designed and manufactured in safe and ergonomic way And this equipment had all the safety parameter to meet the customer compliance (Environment & Health).
Specification:
Capacity :1000kg
Maximum/Working height :5000mm
Platform dimension :3500/2000mm
Power source : Electro Hydraulic 
Safety Features:
Collapsible railings with lockable gates.
All hydraulic proceeded by Pilot Check Valve.
All pins hard chromed.
MCB in electric circuit.
Sensor to cutoff at the minimum and maximum height.
Client was easily able to carry out all maintenance activities and was well satisfied with the pollution free green solution
Safe working condition at Heights
Equipment used with less manpower effort thus accruing manpower saving