NANDAN's 'Catering Champ High-Loader' for revolutionize airline catering deliveries
One of the issues that NANDAN has been working on for some time is to offer maximum comfort level & cost effectiveness for small high loaders while in operation,
NANDAN tried using different chassis from top notch manufacturers but at the end comfort, capacity & cost of operation was still a problem.
Client: CAFS
Location: Cochin
Product Class: Catering Champ High Loader
Type: Highly Customized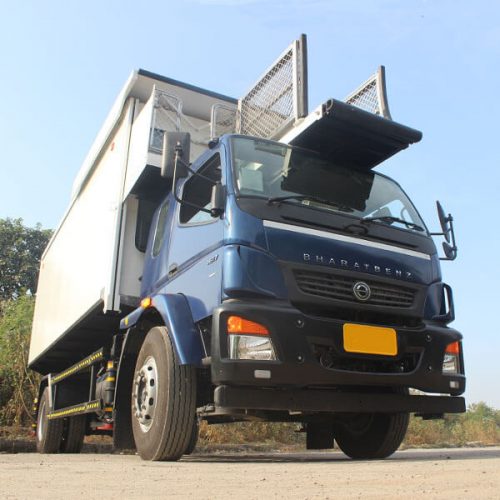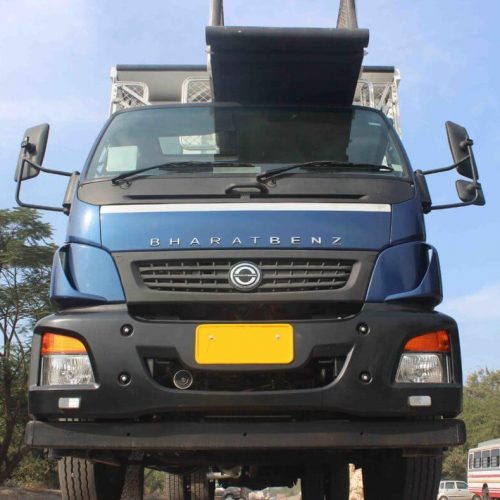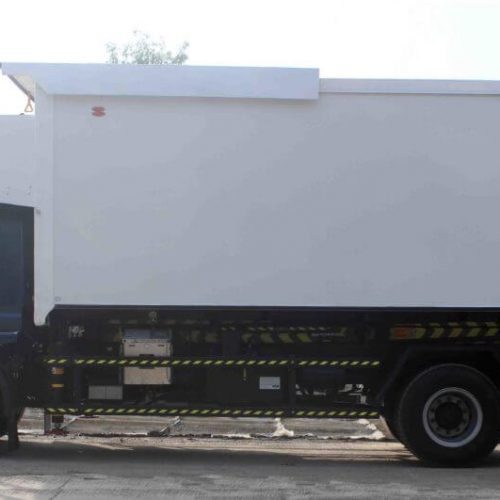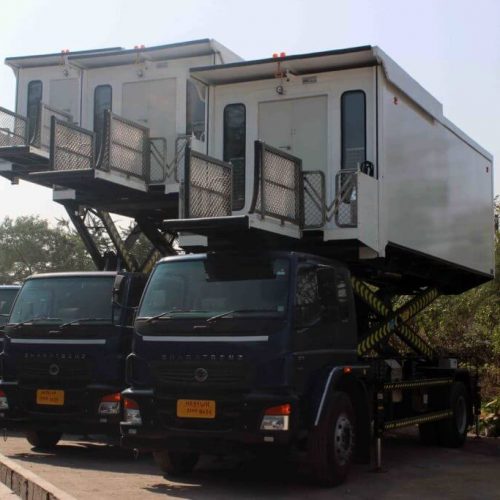 Solutions:
Nandan Group (NGSE) has continually sought to raise the bar to exceed customer expectations ever since its inception. For over 25 years, NANDAN has been designing and manufacturing High Loader (Hi-Lifts), Passenger Stairs and other GSE Equipment's that makes ground handling operations easy & safe across the world. Quite recently, NANDAN made great progress in coming up with a new small high loaders in euro 4 version on bharat benz chassis. The vehicle design brings a 70% increase in capacity over traditional high-loaders with no increase in overall dimensions on the road.
With customers increasingly requiring small high loader for servicing to small aircraft's with long haul catering service support, NANDAN set about optimizing efficiency throughout the long haul supply chain. A key objective was to increase the capacity of the traditional High-Loader while complying with global operating standards & maximizing fuel efficiency while in operation.
NANDAN stretches every nerve to improve acoustics comfort by minimizing irritating noises. That's quite a challenging task that takes years and years to perfect. Fortunately, here at NANDAN, we understand that a good chassis is the starting-point for good acoustics. From there, you can solve smaller issues over the years."
Thanks to Bharat Benzs euro 4 technology which helps in lower fuel costs and other improvements, the new design is predicted to cut operating costs by around 20 percent.
As part of our 'GoGreen' initiative, we are committed to delivering significant environmental improvements for our customers.
The 'Catering Champ High-Loader' is the latest in a series of innovations we have introduced in recent years.
The initial response from our customers suggests the new 'Catering Champ High-Loader' is set to have an equally dramatic impact."
Specification:
Capacity :3000kg
Maximum height :6000mm
Platform dimension : NA
Vehicle design brings a 70% increase in load capacity with no increase in dimensions on the road
Predicted to cut operating costs by approx. 20 percent including lower fuel costs