Provision of Goods Lift for drum handling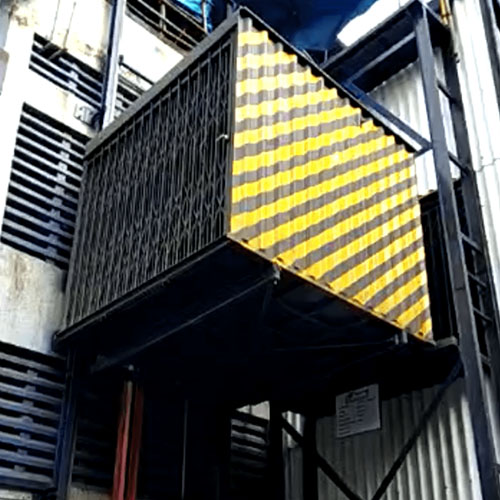 A company approached us for a one stop solution for their Goods Lifting woes which was mainly transportation of Empty Drums from the Ground Level (Truck Unloading area) to the the Terrace Level which is the Store Room on the second floor. They had great difficulty before, as they were carrying all the Drums manually using Labor which was TIME CONSUMING & Completely ridden with SAFETY ISSUES.
We at Nandan GSE gave them the Perfect Solution of a Customized Goods Lift for their specific requirement which facilitated faster Loading & Unloading of Drums & other Materials thereby Saving TIME, MONEY & EFFORT. It has also completely removed any Safety Issue whatsoever which was previously a major Hindrance.
After a brief time of installing the Goods Lift , the response we got from the staff was extremely positive and welcoming.
The Safety Hazards of using man power is almost non existent while the pace of work has been considerably improved.
Nandan GSE was successful in Improving the Productivity, Performance & Safety of the company successfully.