Usage of goods lift for moving tyres across floor levels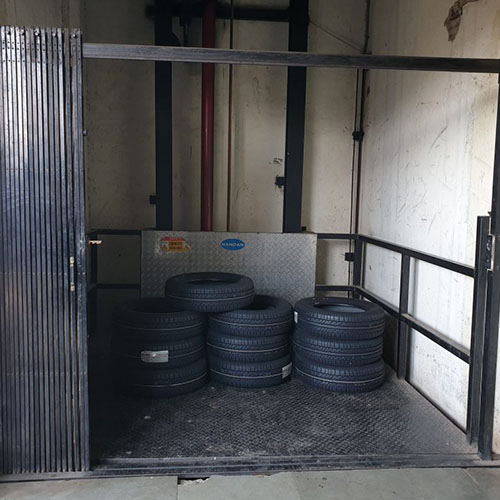 A tyre distributor approached us with the goal of eliminating Manual labor & save time & effort. They wanted a maintenance free solution for taking tyres from the Ground floor Bay to the first floor & second floor as it was a very time consuming process as they used to employ manual labor for taking the tyres to the upper floors.As the tyres were heavy it also resulted in safety issues which was an added burden. 
We suggested a customized Hydraulic Goods Lift to them for carrying tyres from the Ground floor Loading area to the first & second floors maximizing their Productivity by reducing their dependency on Manual labor & minimize Time & Effort taken.  
Saved Time
Reduced Labor
Unsafe Handling of Goods was eliminated
Increased Productivity